Nowadays, people expect to be able to access the internet wherever they are —be it a shop, hotel or reception area—and it has become standard practice for organisations to offer free Wi-Fi for their guests and visitors.
According to the 2019 PwC Irish Retail & Consumer Report, approximately 35% of Irish people aged between 23 and 51 felt that 'in-store WiFi with fast, simple log-in' was one of the top three factors influencing their shopping experience.
Unfortunately, providing free Wi-Fi can pose substantial cyber security risks and leave any business vulnerable to attacks.
This article outlines the ways in which guests could compromise your cyber security and the steps you can take to safeguard your business.
How guests could compromise your cyber security
With cybercrime on the rise, most organisations have tightened up security measures when it comes to their IT infrastructure.
However, many fail to give the same attention to their Wi-Fi networks.
There is no way to guarantee that your guests' personal devices have adequate cyber security measures in place, so anyone who enters your business premises could unknowingly expose your network to risks.
Here are just some of the ways this can occur:
If a guest's phone or laptop is already infected when they connect to your Wi-Fi, it leaves the door wide open for malware to infiltrate your IT infrastructure
Guests might accidentally install ransomware or visit phishing websites while connected to your Wi-Fi
You have no way of knowing or controlling what websites your guests will visit, and your company could potentially be held liable if they view or download illegal content while using your network
While there are benefits to offering free guest Wi-Fi, there is also a considerable amount of risk that must be taken into account. Businesses need to be aware of this and ensure they have adequate cyber security measures in place.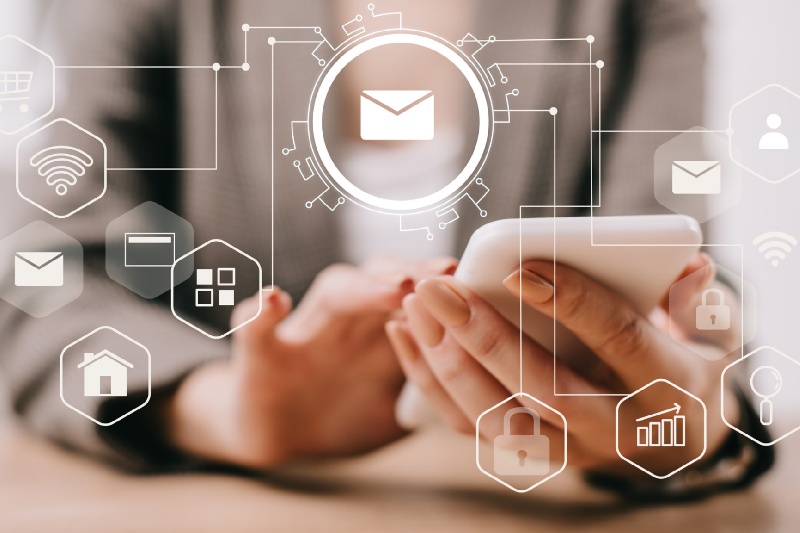 Ramifications of cyber attacks
In last year's report on the state of cybersecurity in Ireland, Microsoft reported that 70% of large Irish companies have experienced problems with phishing, hacking, cyber-fraud, or other cyber attacks. Furthermore, only 1 in 4 companies are confident they can respond to any security incident effectively.
The repercussions of a successful cyber attack can be devastating, ranging from reputational to financial, and businesses that fall victim to ransomware attacks don't always get their data back — even after paying thousands of euros to cybercriminals.
According to Grant Thornton's 2021 report on the Economic Cost of Cybercrime, cybercriminals cost the Irish economy €9.6 billion last year. The report concluded that cybercrime can have 'huge consequences' for balance sheets, data protection and the overall reputation of the business.
Every business is a potential target for cybercriminals, so it's essential to implement good cyber hygiene practices. Some practical steps you can take to safeguard your business against an attack are outlined below.
Tips to improve security and prevent future issues
Setting up a secure guest Wi-Fi network should be your first port of call. Instead of allowing people to connect to the primary network, a guest network serves as an independent access point to the Wi-Fi. It enables guests to connect to the internet without permitting their devices to interfere with your main network.
This applies at home too — it's a good idea to have a separate guest Wi-Fi network to avoid the possibility of your home network being compromised. Even things like smart home devices can expose your network to cyber-attacks.
According to a 2021 survey by Palo Alto Networks, 78% of IT decision-makers who have IoT (Internet of Things) devices connected to their organisation's network reported an increase in non-business IoT devices on corporate networks in the last year. These devices include smart light bulbs, heart rate monitors, coffee machines and game consoles — all things that can make our lives easier, but also expose us to greater cyber risks.
As well as setting up a secure guest Wi-Fi network, you can also take the following measures to further enhance your security:
1. Have an acceptable use policy in place
Require that guests agree to an acceptable use policy before they're able to use your Wi-Fi.
2. Use software that blocks access to certain websites
This will reduce the risk of illegal content being viewed or downloaded while people are connected to your Wi-Fi.
3. Put a time limit on guests' WiFi access
This ensures that people cannot stay connected to your Wi-Fi indefinitely.
4. Have effective password policies in place
Ensure passwords are changed frequently or provide one-time passwords for guests.
5. Encrypt your Wi-Fi network with WPA2/WPA3 encryption
This will provide an extra layer of protection against cybercriminals attempting to intercept your data or spy on your guests.
6. Invest in a professionally managed business-grade firewall
A firewall is a critical layer of protection between your network and the internet that protects your business against cyber attacks. In order to keep your business secure, it is vital that you invest in a business-grade firewall that is professionally installed and managed.
How can One Contact help?
One Contact provides a variety of managed Wi-Fi, Firewall and Network services, all of which offer secure and cost-effective solutions to safeguard your business against cyber attacks.
We can set up and manage a secure separate network for guest usage, keeping your private data safe and reducing the risk of malware or viruses creeping into your network.
We can also maintain all your network devices, make sure that your firewall is always up to date, continuously monitor your network for issues, manage security patches, and much more.
Get in touch today to find out how our managed Wi-Fi, Firewall and Network services can help protect your business. You can enquire here, email us at info@onecontact.ie, or call our team on 01 9060990.